516 S. Sheridan Road - Tulsa
----------------------
(Not associated with Firey Music and Lessons in Sand Springs owned and operated by Tina Bill since 2014)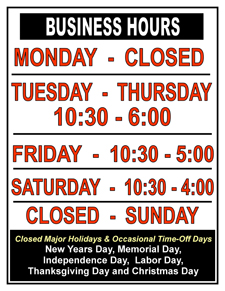 90 DAY FREE LAYAWAY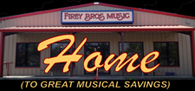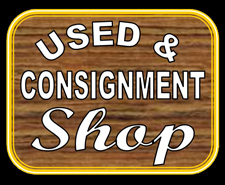 Check Out These Featured Brands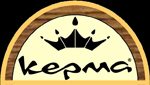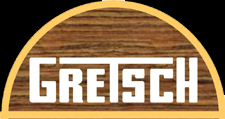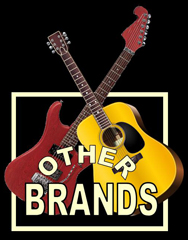 inks Below are to Web Page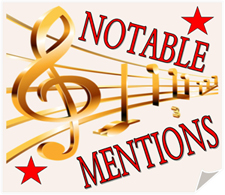 FREQUENTLY ASKED QUESTIONS
1. Why did you choose the name "Firey Brothers" for your music store?
Ray: Since the early 1970's, my brothers and I (John & Steve) had a little gospel band called "The Firey Brothers". In the mid to late 70's, we sang in a lot of churches in the Tulsa area as well as were regulars on a local TV show called "The John Chick Show." It just seemed fitting at the time to give the store a name people were already somewhat familiar with, so with the blessing of my brothers, I called the store, Firey Brothers Music.
2. While we're on the the subject, how many "Firey Brothers" are there anyway?
There are actually five "brothers" in my family (Bill, David, Steve, John and me-Ray) and one real pretty sister (Linda). There are no other brothers working in "Firey Brothers Music" but me. However, brother John was my partner from 1980 to 1987 (and now owns our former Sand Springs Firey Bros. Music location, establishing Firey Music Company in 2006 with son Jonathan Firey). Brother Steve worked for me for a few years until he returned to a "regular job" - and what he really loves - teaching school. Also, sister Linda worked in our office as secretary from 1996 to 2006. So, you see, our trusted staff: Dart, Cody and David are not actually "Firey Brothers" - still pretty good guys though.
3. How did the "Firey Bros. Music" store begin?
Ray: In 1976, I began teaching guitar and banjo lessons at International Faith Bible College at Westport near Cleveland, Oklahoma (where I was attending at the time). Shortly after this, I rented a small store building in a strip center 5 miles west of Sand Springs on Highway 51. This building was 600 square feet and cost me $80 per month. (I remember wondering if I would ever make enough to pay this overhead.) I began teaching lessons there and also sold Christian gift items. As my students began asking where to buy instruments and accessories, I realized I could provide these things along with my teaching-managing to juggle both giving lessons and the retail myself. So I took the big step and borrowed $2,000 from my mom and $1,000 from brother Steve and purchased some musical supplies to offer my students. Thus, this was the beginning of what I am still doing all these 36 years later (although I had to give up teaching years ago because of my business duties.) And the rest, as they say, is history and Firey Brothers Music was born. Actually, 36 years later, we are now the oldest music store in the Tulsa area still owned and operated by its founder. All the other long established stores are either under new ownership, second generation or have gone out of business. I don't know if this is a mark of distinction or just points out the fact that I'm getting older.
4. How did the store evolve from its small beginnings on Highway 51?
Ray: From the tiny shop on Highway 51, I rented space in the alley area of the Sand Springs Shopping Center, where Bealls was eventually located. The alley way was later closed off when the shopping center was remodeled. After the short time I was in the alley way, I moved to 620 E. Charles Page Blvd. in the shopping center there. Since the business was growing, about that same time (December of 1980), I talked my brother John into joining me in business. We were a partnership until the end of 1987 when he took over the family insurance business and pursued other business interests until resuming retail music in 2006 with son Jonathan as Firey Music Company. After a long stretch at the 620 E. Charles Page location, I moved the store to 2nd street for 3 years and then ended up building the current Sand Springs music store on Highway 97 in 2001. I owned both stores in Tulsa and Sand Springs until selling our building and inventory to brother John and son Jonathan in 2006. Also, in 1983, we had expanded to Tulsa by purchasing The Musicians Shop at 11th & Yale. I also married my wife, Diana, in 1983 and she took over the accounting, bookkeeping and desktop publishing responsibilities for the store - first in the store and then from a home office after we had kids. From 1992-95 we also had a location at 81st and Harvard in Tulsa.
5. Why did you move the store from the long time 11th & Yale location.
Ray: That was a good location for us. We had purchased The Musicians Shop in 1983 (right next door to Shields Music who had been there since 1956.) The opportunity came in 1994 to buy the vacant Braums Ice Cream Store just west of our rented location. We purchased the property and doubled the size to make a 6,000 square foot building. Eventually, the store's plan and high utility costs prompted me to design a building from the ground up that would better serve our needs. So, wanting to stay in the vicinity of our long term midtown location, we purchased our current property at 516 S. Sheridan and built a building with a better layout and more efficient heating and cooling.
6. Having had a presence in Sand Springs for so many years, why did you sell the Sand Springs store?
Ray: I just wanted to scale back from operating at two locations so that could pursue some other things like spending more time with the family, personal music endeavors, development of our acreage west of Sand Springs, etc. I offered to sell the Sand Springs store to brother John (who had partnered with me in the early years) and his son, Jonathan. They purchased the Sand Springs building and inventory at the end of September of 2006. After a few years, the store was sold to Tina Bill who still operates it under a similar name.
7. What's the secret to keeping in business for almost 39 years?
Ray: Growing up on a farm out in the country, my four brothers, my sister and I learned one thing very well - how to work. At that time, I don't think we appreciated the concept of a "strong work ethic". But looking back, I think we kids all realize that this is the most valuable thing our dad taught us. Also, I have been willing to take some calculated risks along the way (AKA putting my neck on the line). But through it all the most important aspect of our success is not me - but God who has blessed our business - in spite of me. We give God the glory for any good we have accomplished and ask His guidance as we continue to serve our customers, day by day. ◊